As The Voice and BGT return, Peter Robinson asks music and TV experts whether the format's days are numbered? To view the full article click here. My comments are below:
….. But for some real innovation, let's consult Tom Pellereau, AKA "Inventor Tom", the 2011 winner of thinking person's talent show The Apprentice. His range of nail files has revolutionised the filing of nails, but what ideas does he have for the future of TV?
"We're good at inventing things in this country so it would be something that plays on that," he suggests. "It would be Britain's Got Ideas, but like a televised version of KickStarter."…. full article link
My thoughts:
Creating a program or TV format is an incredibly complex process. I have huge respect for these who work in the industry, in the UK we have some of the best programs in the world and export many across the Globe. I'm a TV viewer, I know nothing about TV and don't ever expect to become involved.
What I do know is that good TV programs can really raise the profile and perception of an area. Be that Baking, choirs, house building, dancing or singing a great TV format can really change people perceptions and inspire them to have a go. I would love to know how many more people are now baking or singing in a their local choir due to Mary Berry or Gareth Malone. Inventing, engineering and science are areas I believe worthy of a higher profile, maybe a TV format could assist this.
Secondly, in the UK we have so many amazing ideas. Some of which have that X factor and given a Voice or a chance to really shine could change the world …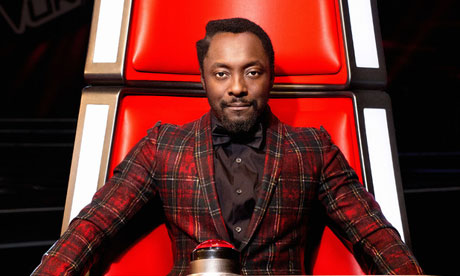 Geek Hero Will-i-am